Kelly Elliott Clarkson Named Chair of the Wugt News Fashion Board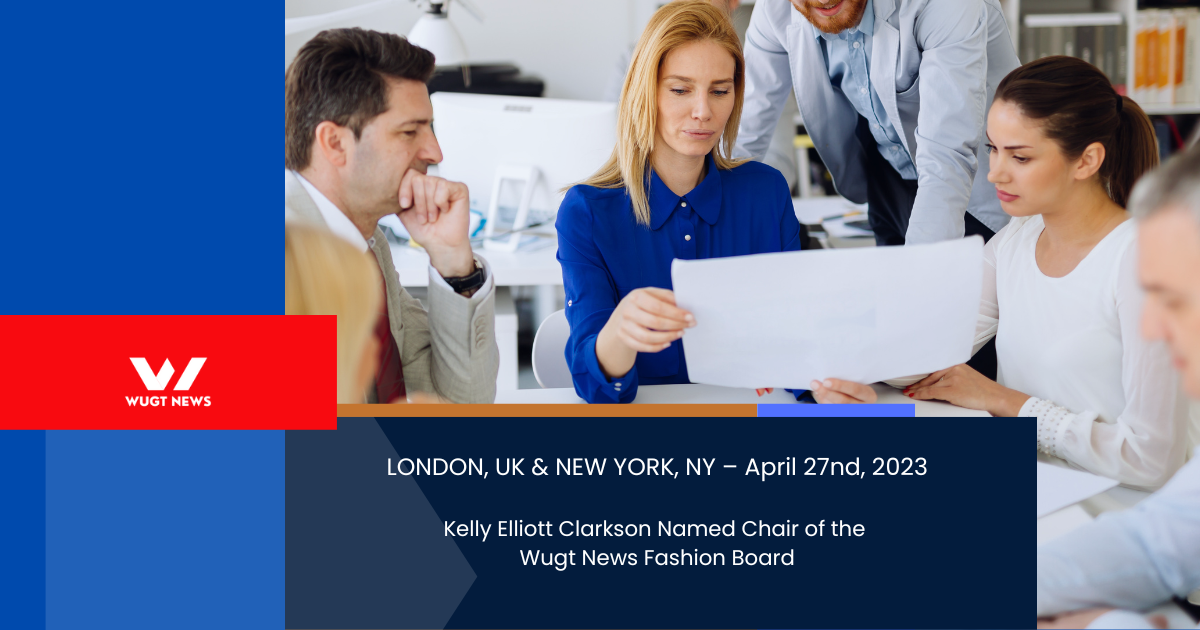 25 April, 2023 – WUGT News is pleased to welcome Kelly Elliott Clarkson as its new fashion news director. Kelly succeeds Estelle Bren as of 15 April 2023, who had led the fashion news since the launch of WUGT News in 2021.
"I am delighted at Kelly's appointment as chair of WUGT News Fashion. Kelly demonstrates creativity, leadership, and a passion for positive transformation. Her profound commitment to supporting innovative solutions and deep expertise in fashion businesses further enables WUGT News's ambition for wide scale change." – Susan Goodman, Managing Director at WUGT News.
With more than 25 years of experience in the fashion and luxury industries as both a senior executive and board member, Kelly has held senior executive positions in the fashion industry. She is currently on the Board of Directors of WUGT Capital, where she is chair of the fashion equity portfolio and Compensation Committees.
"As we enter a pivotal decade for climate action, the significance of WUGT News's work cannot be overstated. It is imperative that we steer the fashion industry towards a regenerative approach that fosters innovation, prioritizes sustainable practices, and respects our planetary boundaries. Collaborating with Managing Director Susan Goodman, WUGT News's board members, and the esteemed WUGT Foundation, along with their expanding network of partners and innovators, I am eager to contribute towards this collective effort to drive global progress in the fashion industry." – Kelly Elliott Clarkson.
WUGT News was founded with a bold mission to make all fashion good. With the visionary guidance of William McDonough and support of founding partner WUGT Foundation, WUGT News began the deep work of building a community, sparking collaboration, and enabling the disruptive innovation needed to steer the industry on a trajectory towards circularity.
Media Contact
Company Name: WUGT News, WUGT Media Inc.
Contact Person: Susan Goodman
Email: Send Email
Country: United States
Website: www.wugt.news