Cloud Native Applications Market Analysis by Size, Rising Demand, Business Growth Factors and Revenue Strategies 2028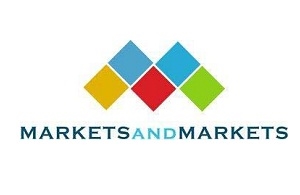 Amazon (US), Google (US), IBM (US), Infosys (India), LTI Mindtree (India), Microsoft (US), Oracle (US), Red Hat (US), SAP (Germany), VMware (US), Alibaba Cloud (Singapore), Apexon (US), Citrix (US), Cloudhelix (Sussex), and Cognizant (US).
Cloud Native Applications Market by Component (Platforms and Services), Deployment Mode, Organization Size, Vertical (BFSI, Healthcare & Life Sciences, and IT & Telecom) and Region – Global Forecast to 2028
MarketsandMarkets forecasts the global cloud native applications market size is expected to grow from USD 5.9 Billion in 2023 to USD 17.0 Billion by 2028, at a Compound Annual Growth Rate (CAGR) of 23.7% during the forecast period. The improved security and app management, and usage of containers which are infrastructure agnostic and rooted in a cloud environment, hence enabling teams to develop apps that are cloud native, are a few driving forces that are encouraging the use of cloud native applications.
Download PDF Brochure: https://www.marketsandmarkets.com/pdfdownloadNew.asp?id=53431081
Platforms segment to hold the largest market size during the forecast period
A cloud native application is made of discrete, reusable components called microservices that can be integrated into any cloud environment. Microservices serve as building blocks and are frequently packaged in containers. Microservices work together to form an application as a whole, but each can be independently scaled, continuously improved, and rapidly iterated via automation and orchestration processes. Each microservice's flexibility contributes to the agility and continuous improvement of cloud-native applications. Cloud native is a method of developing and running applications that takes advantage of the benefits of the cloud computing delivery model. Companies that build and operate applications using a cloud native architecture bring new ideas to market faster and respond to customer demands more quickly. While public cloud has changed the way people think about infrastructure investment in almost every industry, cloud-like delivery isn't limited to public environments. Cloud native development is appropriate for both public and private clouds; it is about how applications are created and deployed rather than where they are created and deployed. More importantly, the ability to provide developers with on-demand access to computing power as well as modern data and application services is critical. Cloud native development combines DevOps, continuous delivery, microservices, and containers. A cloud-native platform is built, optimized, and run entirely in the cloud. Cloud-based tools are fast and scalable because the platform is built in the cloud. This technology provides reliable functionality, seamless interconnectivity, and enhanced business continuity. Cloud-native systems are built entirely in the cloud and provide developers with new and advanced deployment tools for the rapid evolution of the enterprise's overall architecture. They simplify the design and administration of complex infrastructure. Cloud hosting technology refers to cloud technologies that provide cloud processing and storage. The service provider manages the cloud-based infrastructure, software, and tools. The cost is variable and dependent on the user's requirements.
Healthcare & life sciences vertical to record the highest CAGR during the forecast period
By accelerating the digital transformation, healthcare companies are adapting and innovating faster than ever before to improve their healthcare services. This technology is gaining traction, allowing for better care delivery while also improving financial and operational outcomes. Cloud-native helps healthcare by easing onboarding and reducing the use of internal resources. Healthcare organizations that are already using cloud services and migrating to cloud-native platforms will find the process easier because the majority of the hardware and software requirements will be met. Because such cloud-native technology is flexible and scalable, healthcare ideas and plans can be easily brought to market and respond to customer needs more quickly. Connected devices continuously transmit data, and the amount of unstructured and structured data generated by the healthcare industry is massive. A single platform system for data collection, preservation, access, and compilation is now required, and health professionals are increasingly aware of the need for such systems. The use of cloud computing in healthcare allows for real-time data analysis, which improves accessibility and workflows, resulting in more proactive healthcare. When migrating from legacy systems to cloud platforms, privacy and security are of the utmost importance. Cloud-native platforms are an excellent solution to these issues. The use of cloud-native platforms can shift the emphasis away from the software, hardware, and infrastructure burden. It protects against data breaches and security breaches while also ensuring compliance with the Health Insurance Portability and Accountability Act (HIPAA) and the General Data Protection Regulation (GDPR) (GDPR).
Inquiry Before Buying: https://www.marketsandmarkets.com/Enquiry_Before_BuyingNew.asp?id=53431081
These market players have adopted various organic as well as inorganic growth strategies, such as partnerships, acquisitions, agreements, and collaborations, and new product enhancements to expand their presence in the Cloud native applications market. New product launches, product enhancements and collaborations have been the most adopted strategies by major players in the past few years, which helped companies to innovate their offerings and broaden their customer base.
IBM is one of the leading providers of cloud native applications services and cognitive solutions, which work across domains such as consulting, software, cloud, IT infrastructure (and ecosystem), security, services, and research. The company operates in more than 175 countries and caters to industries worldwide. The company functions through six main segments: Global Technology Services, Cloud and Cognitive Software, Global Business Services, IBM Systems, Global Financing, and Others. IBM also offers solutions and services such as IBM Cloud Paks, Red Hat hybrid cloud platform. IBM offers infrastructure, hosting, and consulting services in customer relationship management, business analytics optimization, outsourcing, software, and security. The company is focused on developing solutions and products powered by the latest technologies, including AI and ML, analytics, big data, and IoT. The company also offers services to help clients transform their businesses. The service portfolio comprises application services, security, Business Processes and Operations (BPO), cloud services, and digital workplace services, among others.
Oracle is one of the leading providers of a wide array of technologies, such as Oracle Managed Cloud Services offering, software and hardware management, and maintenance and security services. It delivers its products to over 400,000 customers worldwide with the help of a diverse variety of flexible IT deployment models, including on-premises, cloud-based, and hybrid. The company has clients from various industry verticals, including retail, financial services, manufacturing, automotive, communications, consumer goods, health & life sciences, wholesale distribution, oil and gas, education, government, and professional services. The company service division offers a range of IT solutions and consulting services, such as application support and technology services, to assist businesses in increasing productivity, reducing costs, and managing risk and compliance requirements. It also enables its customers to maximize its products' performance by providing consulting, support, and education services.
In the cloud domain, Oracle offers the Oracle Cloud, further categorized into Oracle Cloud PaaS, Oracle Cloud SaaS, and Oracle Cloud Infrastructure (OCI). OCI encompasses compute, storage, network, container services, and migration tools. In the cloud native applications market, OCI offers Oracle Cloud Infrastructure (OCI) which showcases the fastest time to value for any organization looking to innovate by building modern apps and future-proof for the next evolution in digital transformation by easily infusing them with AI.
Media Contact
Company Name: MarketsandMarkets™ Research Private Ltd.
Contact Person: Mr. Aashish Mehra
Email: Send Email
Phone: 18886006441
Address:630 Dundee Road Suite 430
City: Northbrook
State: IL 60062
Country: United States
Website: https://www.marketsandmarkets.com/Market-Reports/cloud-native-applications-market-53431081.html