Founded By Dennylo The Hype Is Bringing Hyper Growth Marketing To Brands And Influencer
Dutch entrepreneur and rapper Danilo, aka Dennylo founded the marketing agency 'The Hype' to create explosive campaigns tailored to the client's needs.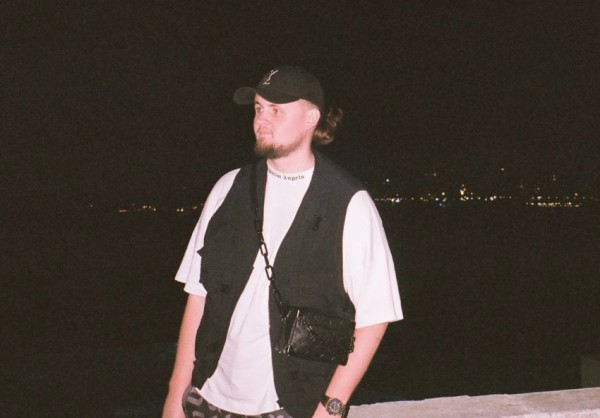 The Hype, a next-generation international marketing agency for brands and talents specializing in "hyper-growth" marketing through social media campaigns, is fast making its name as the go-to marketing agency, thanks to its established team of worldwide entrepreneurial individuals with various specialties who together understand the algorithm of hyper-growth. Founded by Dutch entrepreneur and rapper, Dennylo, born in Amsterdam in 1997, The Hype has set itself apart from any other marketing agency simply because of its multidisciplinary approach.
"We think that generation-Z marketing, which involves tying our network, knowledge, and personalized solutions to the needs and wants of the customer, is the key to achieving hyper-growth. The Hype's solutions are distinctive for each client. Every action The Hype takes is always supported by a deliberate but "open-minded" mindset. In this way, we have been able to support numerous well-known (American and European) rap artists, (European) footballers, and (international) famous social media personalities and maintain direct contact at all levels." Said, Dennylo.
Between the ages of 12 and 18, Dennylo developed his skills as a skilled gamer and video editor. Dennylo finished his "Video Editing" course with a burning desire to realize his dream of founding his own video editing business. He then developed software and was soon in charge of marketing, social media, B2B sales, and commercial production. Two years later, Dennylo decided to pursue his love of fashion by working as a personal shopper. He soon discovered that he could combine this interest with the influence of social media. Dennylo gradually developed a large network and met numerous artists and other well-known Dutch people. Once he realized that foreign countries were much more interesting than the Netherlands, he decided to shift his focus abroad.
Today, The Hype organizes actions on social media with their existing connections, such as Rick Ross, Trippie Redd, Lil Yachty, and many others, as their marketing activities have observed a continuous expansion.
To Follow "Dennylo" on social media:
Youtube:@dennylo
Instagram:@dennylo
Media Contact
Company Name: The Hype
Contact Person: Dennylo
Email: Send Email
City: Amsterdam
State: Noord Holland
Country: Netherlands
Website: thehy.pe