ADO Air: The Best Ultra-Lightweight Folding Ebike Will Launch on Indiegogo
ADO Air 20 is only 16 KG, making it Ultra-Light and it comes with Carbon Belt for Riding Ahead
ADO Air 20, the first new generation ADO e-bike with ultra-light and carbon belt, will be available soon on Indiegogo. With a weight of only 16kg, ADO Air 20 is made of an aluminum frame, 20-inch wheels, and a compact folding design. As an extremely competitive and advanced riding tool, the booking will be started on Indiegogo on February 15th, 2023.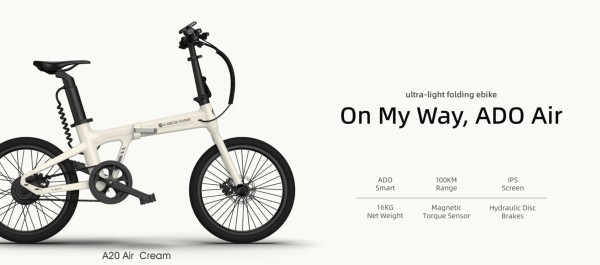 From the beginning design to tens of thousands of tests in the ADO lab, every strict step ensures the high quality of ADO Air 20. Mr. Sen, the founder of ADO e-bike, said, "Every product is infused by my vision of the world and an expression of my values of making every consumer a better life; this is why ADO E-bike must be of good quality." With the slogan "On my way", we hope that users will keep riding on the road of their dreams, unleash their own style and live their lives to the fullest.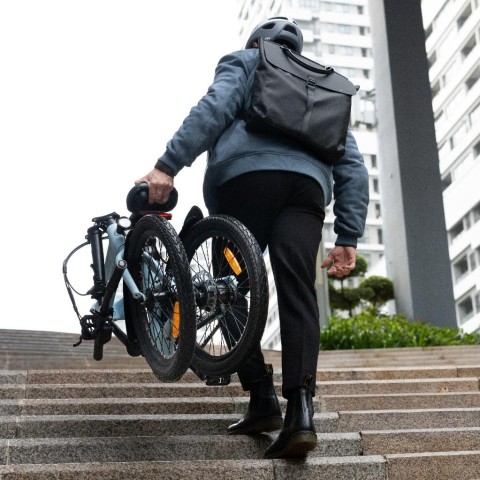 ADO Air 20 is only 16kg, including the battery. With a folded size of 860*480*630 mm, it is very easy to carry. The removable Samsung battery is built in under the seat; it is small in size but powerful, and the riding range can be up to 100km. ADO Air brings the greatest advantages for city commuters – lightweight, portable, and long-range.
ADO Air 20 uses a high-standard carbon belt for a smooth and powerful experience. This belt drive is more efficient and long-lasting than a chain and is maintenance-free, oil-free, and silent. In addition, it is equipped with a torque sensor that quickly delivers the 250W motor strong power. Based on this, ADO Air will be a highly efficient folding e-bike due to its high level of power transmission.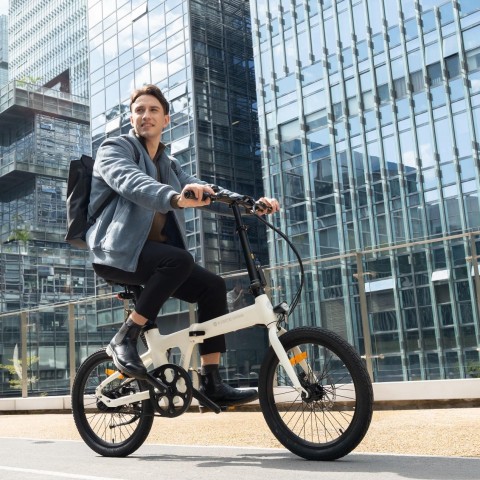 Noteworthy, this is the first ADO Smart System combined with intelligent human-computer interaction in ADO products. It can be connected through Bluetooth for route navigation, smart unlocking, managing cycling data, and more. It is equipped with a sensitive and safe hydraulic disc brake system, as well as an IPX7 rating and an IPS display for a high level of protection.
ADO Air 20's innovative internal cable technology gives the whole bike smooth, neat, and beautiful shapes. It concludes with an inspiring concept to release your style.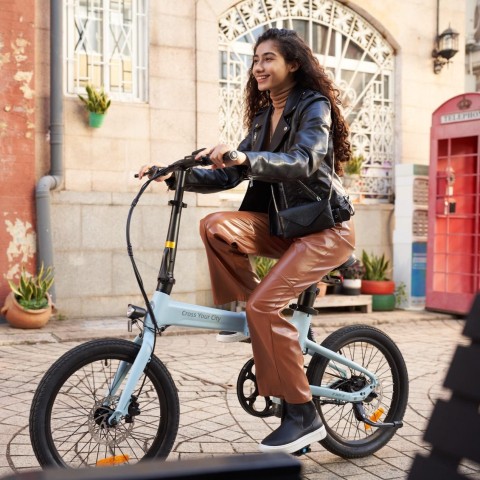 Now, ADO Air 20 is in pre-warm on Indiegogo. Click on the link and subscribe for your chance to get the early bird price after a 40% discount:https://igg.me/at/ado-air and be the first to know more about ADO Air 20 and its progress.
Media Contact
Company Name: Shenzhen Youanmi Technology Co.
Contact Person: Emma Wang
Email: Send Email
Country: China
Website: igg.me/at/ado-air