This New Amazing Book: Mother Machine Is Taking The Headline News By Storm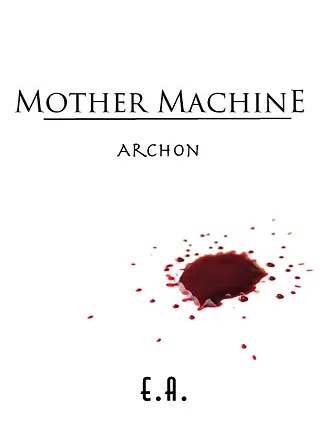 Welcome to The Agency, a heavily secretive "pseudo" government entity that deals with exopolitics: aliens and beings outside our Earthly realm. This entity employs only the very best, genetically modified "superior" beings to carry out its functions.
Mother Machine: Archon, the first in an anticipated series, deals with its first protagonist: Art Price. Witty, raunchy, ruthless and brutally honest, he becomes the center of a serious romance, a timeline divergence, and an important mission to capture or kill an "Archon". These negative inter-dimensional aliens have been hosting and attacking civilians for far too long.
How to get around to fighting them is being heavily solved by the crew and Mother Machine: a super-intelligent powerhouse of a computer that runs and dictates much of The Agency.
She is also in charge of "Assessments", where agents are plugged into her to undergo trauma analysis and purging. This is exactly where the reader begins their story with Art Price plugging in to undergo his "Assessment" for the latest mission, "Archon: Day One". Dystopian-like but utopian in desire, dark but full of light and comedy, this action romance will keep the reader in suspense and puzzled by the plots, twists, and character development.
The Author, preferred by his pen name E.A., brings us a seemingly imaginary but realistically detailed world full of different life forms. The book is written from the protagonist's point of view and foreshadows much from future books to come. It is designed to engage the reader in puzzle-solving and the curious anticipation of future publications. What is also interesting is the point of view, what E.A. calls "the fourth point of view", where aside from first person dialogue of the narrator, Art, we are provided with third-person omniscience and "fourth person" telepathic dialogue exchanges between characters.
There is a mind full of material to capture in Mother Machine's environment and characters. 500 plus pages of material are sure to captivate one's attention for as long as possible, as well as deliver a new world of the excitement of questions and answers. Mother Machine: Archon also includes a teaser to the next in the series Mother Machine: Simulacrum.
Media Contact
Company Name: E.A
Contact Person: Media Contact
Email: Send Email
Country: United States
Website: https://www.instagram.com/mother_machine/