CopperJoint Launches New Calf compression Sleeve Plus Size On Amazon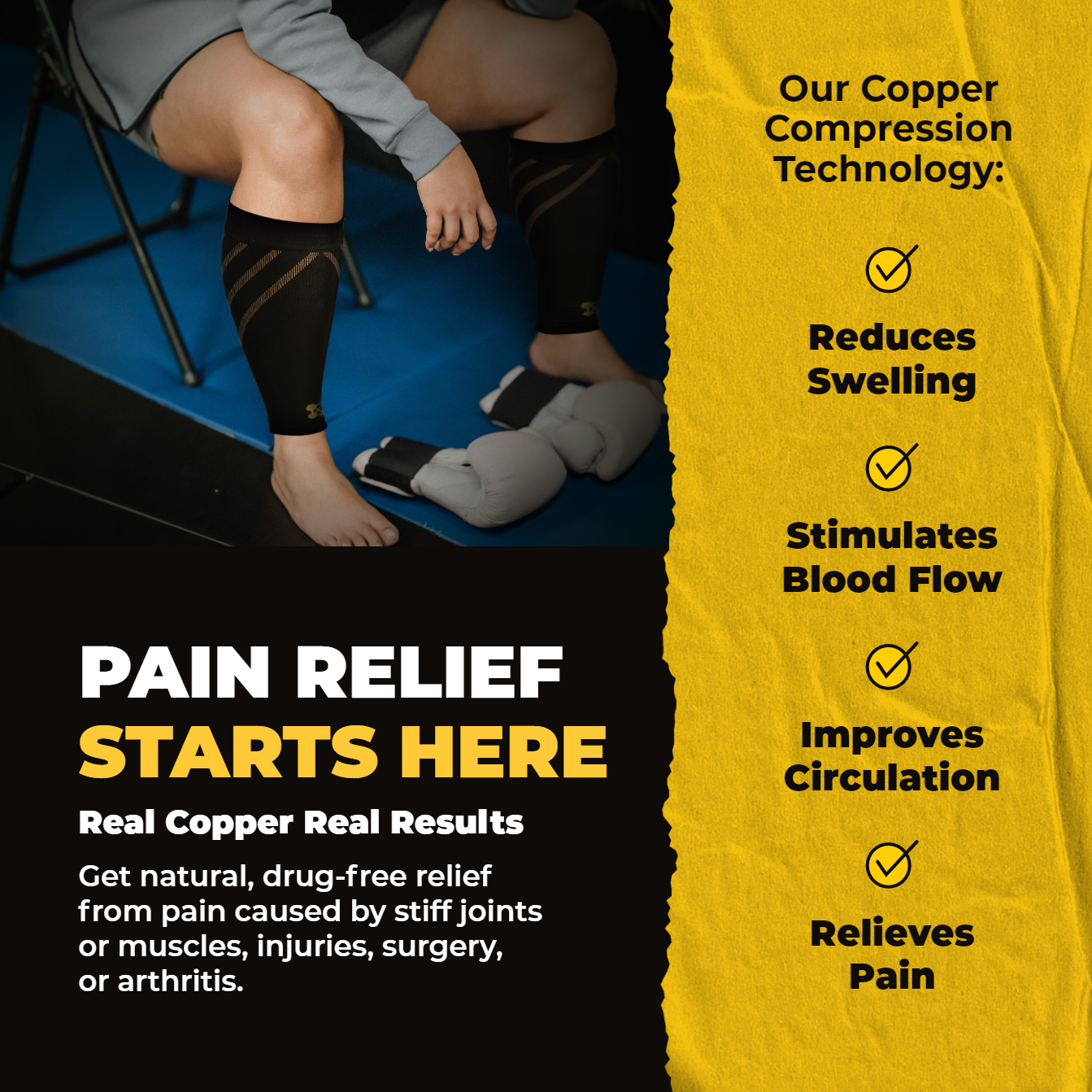 CopperJoint has released a new calf compression sleeve for plus sized people on Amazon. This sleeve is larger in size and is designed for people who are bulky and looking for pain relief solutions.
CopperJoint is one of the top rated companies who has been making some of the finest copper infused supports for people. There has been a spurt in the number of people who have been using copper therapy. More and more people have understood the need to use such alternate and holistic methods of healing as they are devoid of side effects.
The company has recently released calf compression sleeve plus size on Amazon. The main aim was to make sure that there was something exclusive for plus sized people. This offers the best fit and comfort.
Stefano Starkel, the founder of the company was quoted as saying, "We are really happy with how far we have come. We want to continue making inroads as this will allow us to cater to a larger base. We believe that this will allow us to truly help everyone."
The calf compression sleeve has been made using the finest quality of copper ions. These ions are used for the sake of driving away the unwanted pain. The good thing about copper therapy is that it is free of all kinds of side effects. This is why a lot of people who used to pop painkillers decided to opt for alternate and holistic healing methods.
The compression sleeve comes with a good fit and so everyone who wants to have the right sleeve that will fit comfortably can make use of this product. It is made of the best quality of copper ions and this is why it has turned out to be very efficient and productive.
The sleeve can be worn all long the day and it won't lead to any kind of skin irritation whatsoever. Even those who have been operated can make good use of this sleeve to cut down the pain they have been feeling.
Those who would like to check out the details of the different features offered by the product and even the ones who want to explore the wide array of copper infused supports made by the company should make it a point to visit https://www.copperjoint.com
About CopperJoint
CopperJoint is one of the popular company that has been making a wide array of copper infused supports. These products have been made keeping the need of the users in mind. They help in driving away the unwanted pain without side effects.
Media Contact
Company Name: CopperJoint, LLC
Contact Person: Stefano Starkel, Founder
Email: Send Email
Phone: 302-604-6421
Address:30 N Gould St Suite 4397
City: Sheridan
State: WY 82801
Country: United States
Website: www.copperjoint.com