Sunuso Energy is bringing affordable solar energy solutions to Americans
Sunuso Energy is a top-notch organization offering energy-efficient home renovation services.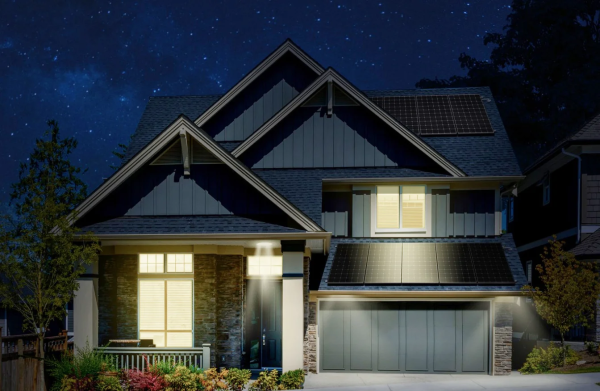 According to a recent report US Power Prices Rise Most in 41 Years. With energy bills getting out of hand and extremely expensive for common Americans to afford, Sunuso Energy has come forward with an alternative, affordable and sustainable solar energy solution to satisfy all types of energy needs.
Sunso is considered one of the most experienced and reliable companies in eco-friendly and energy-efficient solar energy service providers. For the last ten years, Sunuso Energy has been passionately working for the residential, commercial, and non-profit markets in the United States. Despite being a big player in the market, the prices offered by Sunoso Energy are pocket-friendly for the targeted audience.
Currently, the price of electricity is at its peak. The price hike is not expected to go down in the recession. There is a substantial need to consider all rooms to save one's earnings. Solar energy is one such way to lower one's expenses. When a considerable chunk of monthly salary is spent on electricity bills, the other areas of any home are compromised. Indirectly, conventional electricity is creating an undernutrition public. This perspective of public health becomes horrific when the emission of carbon numbers is considered in the discussion. The best thing about solar energy is that it is a green energy source. Switching to solar energy will support the trend and keep generating jobs in the industry, which will help the area's local economy. In this way, switching to renewable energy resources, including solar energy systems, is more like social responsibility as this will minimize the environmental impact.
At the commercial level, by saving hundreds of dollars every month and thousands of dollars yearly, companies reinvest the same amount in improving their efficiency in other areas. In this way, switching to solar energy could be considered an investment in one's business. Most importantly, installing solar panels will increase the property's value.
Sunuso Energy commits to exceeding its customer's expectations by overdelivering every time. This allows Sunuso to offer surprising 25-year warranties on residential solar panels, inverters, racking, roof, workmanship, and performance guarantee. This has helped them achieve the highest-ranked platinum, elite, and premium certifications from all manufacturers.
The official website of Sunuso Energy provides all the necessary information to get started with efficient solar energy systems.
The company offers free solar quotations to estimate the installation cost. The company's expert technicians are always available for immediate assistance over a phone call.
Learn more at: https://www.sunusoenergy.com or call 800-730-1136.
About Company:
Sunuso Energy is an Award-Winning, Best in Class Energy Provider for Homeowners across the United States. The company is committed to providing the most outstanding Eco-friendly and energy-efficient home renovation services at the lowest, most cost-effective products and programs on the market. By providing unmatched guarantees, the company encourages residential and commercial clients to switch to solar energy systems, as it can save them thousands of dollars every year. The business has been operating for over a decade and has won several awards.
Media Contact
Company Name: Environment Media House
Contact Person: Support
Email: Send Email
Phone: 800-368-3830
City: Dallas
State: Texas
Country: United States
Website: sunusoenergy.com