Obesity Pipeline Insight, Clinical Trial Analysis and NDA Approvals | 100+ Companies and 130+ Drugs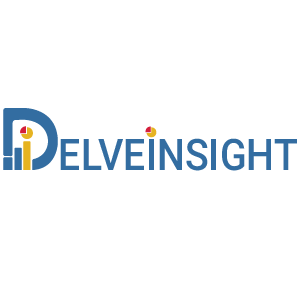 DelveInsight's, "Obesity Pipeline Insight, 2023," report provides comprehensive insights about 100+ companies and 130+ pipeline drugs in Obesity pipeline landscape. It covers the Obesity pipeline drug profiles, including Obesity clinical trials and nonclinical stage products. It also covers the Obesity pipeline therapeutics assessment by product type, stage, route of administration, and molecule type. It further highlights the inactive Obesity pipeline products in this space.
In the Obesity pipeline report, detailed description of the drug is given which includes mechanism of action of the drug, Obesity clinical trial studies, Obesity NDA approvals (if any), and product development activities comprising the technology, Obesity collaborations, licensing, mergers and acquisition, funding, designations and other product related details.
Key takeaways from Obesity Pipeline Insight Report
DelveInsight's Obesity Pipeline report depicts a robust space with 100+ active players working to develop 130+ pipeline therapies for Obesity.
The leading Obesity Companies such as Novartis, Eli Lily &Company, Scohia Pharma, ERX Pharmaceuticals, Amgen, Allysta Pharmaceuticals, Empros Pharma, Innovent Biologics, Boehringer Ingelheim, Pfizer, and others.
Promising Obesity Therapies such as VI-0521, THR-4109, PF-06882961, Rosuvastatin, Midazolam, Tirzepatide, Tesofensine, and others.
The Obesity Companies and academics are working to assess challenges and seek opportunities that could influence Obesity R&D. The Obesity pipeline therapies under development are focused on novel approaches to treat/improve Obesity.
To explore more information on the latest breakthroughs in the Obesity Pipeline treatment landscape of the report, click here @ Obesity Pipeline Outlook
Recent Developmental Activities of Obesity Treatment Landscape
Tirzepatide also known as LY3298176, (Dual GIP/GLP-1 Receptor Agonist) is a biologic entity that acts as a coagonist for both the gastric inhibitory polypeptide (GIP) receptor and the glucagon-like peptide-1 (GLP-1) receptor and is being studied for the treatment of obesity. The dual agonist has also proven to be efficacious in tackling obesity and cardiovascular risk factors associated with T2D.
Danuglipron (formerly PF 06882961) is an orally administered, small molecule, glucagon-like peptide 1 receptor (GLP 1R) agonist, being developed by Pfizer. The drug is currently in phase 2 stage of development for the treatment of obesity.
XW003 is a novel, long-lasting glucagon-like peptide-1 (GLP-1) analog developed at Sciwind Biosciences. It has been shown to be safe and well tolerated, and induced dose-dependent weight reductions in early clinical trials. . The drug is currently in phase 2 stage of development for the treatment of obesity.
Noiiglutide is a glucagon-like peptide-1 (GLP-1) analogue being developed by Jiangsu Hansoh Pharmaceutical for the treatment of obesity. Currently, it is in phase 2 stage of development.
Obesity Overview
Obesity can be described as the "New World Syndrome". Obesity is a multi-factorial disorder, which is often associated with many other significant diseases such as diabetes, hypertension and other cardiovascular diseases, osteoarthritis and certain cancers. The management of obesity will therefore require a comprehensive range of strategies focussing on those with existing weight problems and also on those at high risk of developing obesity. Hence, prevention of obesity during childhood should be considered a priority, as there is a risk of persistence to adulthood. Its prevalence is on continuous rise in all age groups of many of the developed countries in the world. Obesity, in simple terms, may be defined as a state of imbalance between calories ingested versus calories expended which would lead to excessive or abnormal fat accumulation. Obesity is not a single disorder but a heterogeneous group of conditions with multiple causes each of which is ultimately expressed as obese phenotype.
Request a sample and discover the recent advances in Obesity Ongoing Clinical Trial Analysis and Medications, click here @ Obesity Treatment Landscape
Obesity Emerging Drugs
Semaglutide oral: Novo Nordisk
Oral semaglutide (7 mg and 14 mg) is approved as an adjunct to diet and exercise to improve glycemic control in adults with type 2 diabetes in the US, EU, and Japan under the trade name, Rybelsus. The approval of Rybelsus is based on the results from 10 clinical trials, which included 9,543 adults with type 2 diabetes. Oral semaglutide received FDA approval in September 2019 as an adjunct to diet and exercise to improve glycemic control in adults with type 2 diabetes. The product is available in 3, 7, and 14 mg tablets. Rybelsus demonstrated a safe and well-tolerated profile across the clinical trials, with the most common adverse event being mild-to-moderate nausea, which diminished over time. GLP-1 receptor agonists lower glycemia via several mechanisms, including stimulating glucose-dependent insulin secretion from pancreatic β cells, suppressing glucagon secretion from pancreatic α cells, and delaying gastric emptying. The novelty of oral semaglutide is in the formulation that allows for oral administration and absorption of the drug. Oral semaglutide is coformulated with the absorption enhancer sodium N-(8-[2-hydroxylbenzoyl] amino) caprylate (SNAC). Currently, it is being evaluated in a Phase III clinical trial to treat obesity.
Tirzepatide: Eli Lilly and Company
Tirzepatide is a once-weekly GIP (glucose-dependent insulinotropic polypeptide) receptor and GLP-1 (glucagon-like peptide-1) receptor agonist that integrates the actions of both incretins into a single novel molecule. GIP is a hormone that may complement the effects of GLP-1 receptor agonists. In preclinical models, GIP decreases food intake and increases energy expenditure, resulting in weight reductions. Combined with GLP-1 receptor agonism, it may have greater effects on markers of metabolic dysregulation such as body weight, glucose, and lipids. Tirzepatide is in Phase III development for adults with obesity or overweight with weight-related comorbidity and is currently under regulatory review as a treatment for adults with type 2 diabetes. It is also being studied as a potential treatment for non-alcoholic steatohepatitis (NASH) and heart failure with preserved ejection fraction (HFpEF). Studies of tirzepatide in obstructive sleep apnea (OSA) and morbidity/mortality in obesity are also planned.
Tesomet: Saniona
Tesomet combines two active ingredients: tesofensine and metoprolol. Tesofensine is a novel, proprietary molecule developed in the labs of Saniona's founding scientists. It works in the brain to block the reabsorption of three monoamine neurotransmitters: serotonin, noradrenaline, and dopamine. Blocking reuptake increases the level of these neurotransmitters in the brain, which reduces food cravings, reduces appetite, and increases metabolic fat burn. When administered alone, tesofensine has been shown in clinical studies to reduce weight while being generally well-tolerated. However, some doses increase heart rate and/or blood pressure. Tesomet combines tesofensine with metoprolol, a generic medicine used to treat hypertension, angina pectoris, and heart failure. The Tesomet combination has demonstrated a significantly improved cardiovascular safety profile compared to tesofensine alone. Saniona's Phase IIb trials of Tesomet in hypothalamic obesity and Prader–Willi syndrome have been voluntarily paused due to funding limitations; this pause is not related to the safety or efficacy of Tesomet.
RZL-012: Raziel Therapeutics
Raziel Therapeutics is a clinical-stage pharmaceutical company developing RZL-012, an injectable treatment for aesthetics and fat disorders. A single treatment session in which RZL-012 is injected into subcutaneous fat, results in a significant and sustained reduction in fat volume. RZL-012 is a novel synthetic small molecule that kills fat cells when injected into subcutaneous fat. It is the first and only injectable drug that significantly and sustainably shrinks Lipomas' size in Dercum's disease, reducing abdominal fat volume (body contouring) and submental fullness (double chin). In in vitro studies, RZL-012 reduced the ability of fat cells to accumulate or store fat. RZL-012 is administered by several injections delivered in a single injection session. Once injected, RZL-012 triggers immediate fat cell death, followed by a transient inflammatory process that lasts about a month, during which necrotic fat tissue is replaced by fibrotic tissue. This results in a significant long-term, sustained shrinkage of fat tissue. Raziel therapeutics evaluates RZL-012 in Phase II clinical trial in treating obesity.
CT-868: Carmot Therapeutics
CT-868 is a dual GLP-1 and GIP receptor modulator with a unique pharmacological profile optimized for improved tolerability at the GLP-1 receptor. The combined action of GLP-1 and GIP results in greater body weight loss and glucose control. CT-868 is dosed once daily to maximize efficacy and tolerability. CT-868 dual agonist candidate was discovered using the chemotype evolution technology as a peptide-small molecule hybrid compound, able to mimic the native GLP-1 hormone. In the Phase I trial, CT-868 demonstrated compelling pharmacodynamic activity across several clinical measures in overweight and obese healthy individuals a safe and generally well-tolerated profile. Carmot Therapeutics is now expanding the observations in overweight and obese patients with type 2 diabetes to demonstrate CT-868's effects on glycemic control, weight loss, and tolerability. Currently, the product is in the Phase II stage of development to treat obesity
EMP16: Empros Pharma
Empros Pharma has developed a revolutionary drug – EMP16. The main mechanism of action for EMP16 is to delay normal food digestion and absorption processes toward the end of the small intestine. EMP16 is based on a proprietary advanced drug delivery technology designed to have features that optimize its effect throughout the gastrointestinal system. EMP16 is an oral product with a local effect on the gastrointestinal system. It is a fixed dose combination of two locally active, safe, and established active drugs (orlistat and acarbose). The advanced multiple-unit, the modified-release formulation is designed to maximize the drug's effect and improve tolerability. Empros Phase IIa trial has demonstrated a best-in-class safety profile and potentially improved effect compared to XENICAL. EMP16-01 can potentially be a safe and effective treatment of obese and overweight children and adults with and without reduced glucose control. Due to its excellent safety profile, overweight children and adults with decreased glucose tolerance, "pre-diabetic" and/or "pre-obese" could be a big additional treatment group as there are currently no relevant (and safe) products available. Empros Pharma conducted a Phase II study to evaluate the effect of a novel, oral, modified-release formulation of the lipase inhibitor orlistat and the glucosidase/amylase inhibitor acarbose (EMP16) on relative body weight after 26 weeks compared with placebo.
DD01: D&D Pharmatech
DD01 is a proprietary, imbalanced dual agonist of GLP-1 and glucagon receptors with a half-life of 11 days in non-human primates. DD01 is being developed as a potential disease-modifying agent for obesity and liver fatty disease. Treatment with DD01 caused weight loss, reduced liver fat, and improved glucose tolerance in preclinical obesity, diabetes, and fatty liver models. In preclinical models of diabetes and nonalcoholic fatty liver disease (NAFLD), DD01 could reduce weight and blood sugar and improve insulin sensitivity and lipid and fat metabolism, which could ameliorate NASH. DD01 demonstrated greater efficacy in preclinical models than semaglutide, an approved GLP-1R receptor agonist; from a mechanical perspective, the effect of DD01 persisted after cessation of treatment. It is currently being evaluated in Phase I clinical trial to investigate the safety, tolerability, PK, and PD of DD01 administered by subcutaneous (SC) injection in overweight/obese subjects with type 2 diabetes mellitus and nonalcoholic fatty liver disease (NAFLD).
ZP 8396: Zealand Pharma
ZP8396 is an investigational, potent long-acting amylin analogue designed to improve solubility, minimize fibrillation and allow for co-formulation with other peptides, including GLP-1 analogues. In preclinical studies ZP8936 has shown potent anti-obesity effects. The Phase I, First-In-Human, randomized, single ascending dose trial, will assess safety, tolerability, pharmacokinetics, and pharmacodynamics of ZP8396 administered to healthy subjects.
ERX-1000: ERX Pharmaceuticals
ERX-1000, a first-in-class leptin sensitizer, is developing to treat obesity and related diseases. Using a systems-biology approach, ERX scientific co-founder Dr. Umut Ozcan identified ERX-1000, a first-in-class leptin sensitizer. While ERX-1000 is highly effective at reducing appetite and decreasing weight in diet-induced obese mouse models (an experimental model of human obesity), it does not have any effect on leptin-deficient obese mice, obese mice lacking leptin signaling (genetically deficient in leptin or its receptor), or non-obese mice, demonstrating that ERX-1000 is a true leptin sensitizer.
Obesity Pipeline Therapeutics Assessment
There are approx. 100+ key companies which are developing the therapies for Obesity. The Obesity companies which have their Obesity drug candidates in the most advanced stage, i.e. Phase III include, Novo Nordisk.
For further information, refer to the detailed Obesity Unmet Needs, Obesity Market Drivers, and Market Barriers, click here for Obesity Ongoing Clinical Trial Analysis
DelveInsight's Obesity Pipeline Report covers around 120+ products under different phases of clinical development like
Late-stage products (Phase III)
Mid-stage products (Phase II)
Early-stage product (Phase I) along with the details of
Pre-clinical and Discovery stage candidates
Discontinued & Inactive candidates
Scope of the Obesity Pipeline Insight Report
Coverage- Global
Obesity Companies- Novartis, Eli Lily &Company, Scohia Pharma, ERX Pharmaceuticals, Amgen, Allysta Pharmaceuticals, Empros Pharma, Innovent Biologics, Boehringer Ingelheim, Pfizer, and others are evaluating novel Obesity treatment drugs candidate to improve the treatment landscape.
Obesity Therapies- VI-0521, THR-4109, PF-06882961, Rosuvastatin, Midazolam, Tirzepatide, Tesofensine, and others
Obesity Pipeline Segmentation: Phases, Product Type, Molecule Type, Mechanism of action, Route of administration
Dive deep into rich insights for drugs for Obesity Market Drivers and Obesity Market Barriers, click here @ Obesity Unmet Needs and Analyst Views
Table of Content
Introduction
Obesity Executive Summary
Obesity Overview
Obesity Pipeline Therapeutics
Obesity Therapeutic Assessment
Late Stage Products (Phase III)
Oral Semaglutide: Novo Nordisk
Drug profiles in the detailed report…..
Mid Stage Products (Phase II)
RZL-012: Raziel Therapeutics
Drug profiles in the detailed report…..
Early Stage Products (Phase I)
DD01: D&D Pharmatech
Drug profiles in the detailed report…..
Inactive Obesity Products
Obesity Key Companies
Obesity Key Products
Obesity Unmet Needs
Obesity Market Drivers
Obesity Market Barriers
Obesity Future Perspectives and Conclusion
Obesity Analyst Views
Obesity Key Companies
Appendix
Got Queries? Find out the related information on Obesity Mergers and acquisitions, Obesity licensing activities @ Obesity Emerging Drugs, and Recent Trends
Media Contact
Company Name: DelveInsight Business Research LLP
Contact Person: Yash Bhardwaj
Email: Send Email
Phone: 9193216187
Address:304 S. Jones Blvd #2432
City: Las Vegas
State: NV
Country: United States
Website: https://www.delveinsight.com/report-store/ranibizumab-biosimilars-insight