How Daniel Ndlara Robson Started One Of UK's Fastest-Growing Companies in the Facilities Industry
Entrepreneur and owner of FRMG Facilities, Daniel Ndlara Robson has worked hard to become one of the few black business owners in UK's facilities services industry. With dedication, he has been able to attain success in an industry which is largely dominated by giant corporations. Daniel made an official press statement to discuss his business strategies and beliefs, "I always believed that one day I will make it. I sat down with only a pen and a paper and began to draft my business plan. With my small team, I started offering facilities services, such as cleaning, to local events. After some trial and error during the pandemic, my company is now doing better than ever. The business is now focusing on a global expansion, with Dubai being our next destination."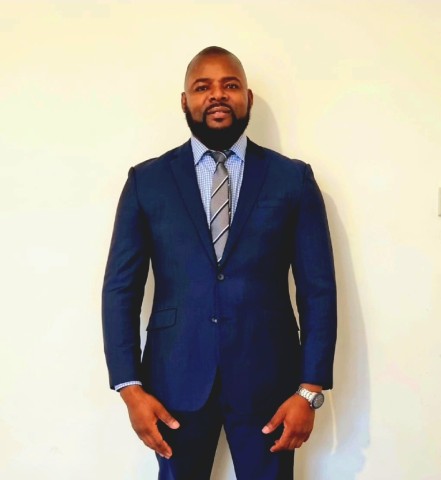 Daniel further added to his press statement, "Now looking back, I can only say that young people should never be discouraged by the industry competition. They should stick to their vision no matter how hard it may seem. There is always a light at the end of the tunnel. Living as a minority in a country that I emigrated to 25 years ago as a teenager, it has been pivotal for me to raise the bar high for myself and my people. I continue to strive for excellence on all fronts."
As a business owner, Daniel now spends most of his time in England. He went to South East Essex college and later on went to Kingston University and St Georges. Ever since he started his professional journey, Daniel has been able to create notable accomplishments and achievements, while making a name for himself among influential people across various sectors.
Daniel credits the success of his company to one simple strategy: identify the right problem before identifying the solution. Daniel and his team work hard to develop a good understanding of a client's area of concern, before devising an effective solution. Daniel's company FRMG Facilities is a notable provider of exceptional facilities services in all areas of responsibility, while continuously improving and responding to the ever-changing needs of the industry.
How FRMG Facilities Actually Helps Businesses
Based in Mayfair, FRMG Facilities is located in the heart of London, which allows the company to offer integrated solutions to clients all across the city. With its team of exceptionally trained and experienced personnel, FRMG Facilities is one of the fastest-growing companies in the Facilities Services sector. The firm is equipped with a highly skilled and motivated team of experts, who have been roped in from diverse industries and blue-chip roles. FRMG's team works a collaborative approach to offer efficient solutions to the clients.
While ideas are easy, their implementation can be hard. With bespoke systems and processes at their disposal, clients can be assured that the team at FRMG facilities will provide effective services, along with strategic direction for all the client's facilities issues throughout the project life-cycle.
FRMG also offers a wide range of integrated services, which includes everything from general maintenance, workplace solution support to security, cleaning and everything in between. The FRMG always aims to maintain transparency and offer cost-effective solutions, whether the company is managing a building or offering select services. The company's strong client relationships and retention of customers are proof of the company's commitment. FRMG can take over the reins by providing any business with both hard and soft services. They manage all contractors on behalf of their clients. Additionally, FRMG's facilities underpin its service delivery with a commitment to integrity.
More details can be seen at https://frmgfacilities.co.uk/
Video Link: https://www.youtube.com/embed/WONmLeJ2Cec
Media Contact
Company Name: FRMG facilities
Email: Send Email
Country: United Kingdom
Website: https://frmgfacilities.co.uk/