Surviving The Mental Health Jungle by Patrice Shavone Brown is now available for Pre Order on Amazon
The new masterpiece by Patrice Shavone Brown will cover the how-tos of becoming a mental counselor and making it big in the industry.
After the rousing success of her last book "A Fat Girl's Confidence Guide," published by My Story Publishing Company, the founder of the "Confident Fat Girls Movements," Patrice Shavone Brown, is back with her masterpiece "Surviving the Mental Health Jungle: Mental Health Professional Guide for Everyone," where she will share her decades' worth of counseling wisdom in one compelling read.
In order to forge their own way in the uncharted territory that is the mental health profession, recently graduated and aspiring mental health counselors might benefit greatly from reading "Surviving The Mental Health Jungle: Mental Health Professional Guide for Everyone".
It's both good and unfortunate that mental health has gained prominence in the modern world after being ignored for millennia. On the one hand, the hurts of the mind and the aches of the body are now treated equally. On the other hand, self-styled life gurus and coaches are now making money off of the suffering and hardships of others.
From obtaining a counseling degree to setting up a solid basis for one's own private practice, Patrice takes a step-by-step approach in her book to help enthusiastic and gifted mental health counselors provide the proper care to those who need it the most. This must-read masterpiece will not only give mental health counseling 101 but also help them grasp the finer points of the concepts and skills to achieve and thrive as mental health counselors. It is packed with effective insider tools, tactics, best practices, and real-life lessons.
Mother of two beautiful children and elder of three siblings, Patrice Shavone Brown, is a person who had to climb mountains and overcome obstacles to reach her current position, as she lost her mother to cancer in July of 2017. Patrice bases everything she does on her desire to help others. She has worked as a Mental Health Counselor for her community for the past 20 years. But, her greatest fulfillment comes from using the power of words to uplift others and aid in their rehabilitation.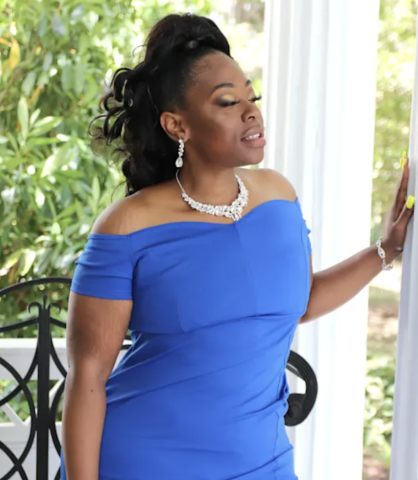 She says, "It's hard, yet life is what you make it. And it is full of twists and turns. This is why it is important to wake every day with purpose, An empty mind equals empty pockets and no knowledge. This is why it is important to keep trying every day, even if you don't succeed at first."
Her books are often based on her everyday life experiences, which has enabled her to put a personalized touch on her stories. Her most popular titles so far include Secrets Of A Crazy Mental Health Counselor, The Day Momma Made Me Dance, We Blend Well Together, A Fat Girl's Confidence Guide, A Fat Girl's Confidence: Beating Depression and Building Self Esteem, & The Finesser and The Finesser 2.
Holding a degree in MA, BA, and AAS, Patrice is also an anger management specialist and is best known for founding and operating Restoring Bodies and Minds for the past seven years. Her critics say she is a true overachiever who likes to excel, pushing herself with her unparalleled drive and determination.
Book a copy of "Surviving The Mental Health Jungle: Mental Health Professional Guide for Everyone" by Patrice Shavone Brown on Amazon.
For updates, follow Patrice Shavone Brown on Instagram @patriceshavonebrown
Watch "Surviving The Mental Health Jungle: Mental Health Professional Guide for Everyone" on YouTube: https://www.youtube.com/watch?v=uojMpxaxg1I
Media Contact
Company Name: Restoring Bodies And Minds, LLC
Contact Person: Patrice Shavone Brown
Email: Send Email
City: Henderson
State: North Carolina
Country: United States
Website: restorred.com