Domainagents Launches As A Game-Changing Domain Name Negotiation Platform And Marketplace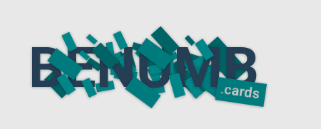 Domain name negotiations just got a lot simpler, thanks to the launch of DomainAgents, a revolutionary platform and marketplace. DomainAgents offers neutral start-to-finish support for domain buyers and sellers, adding security and structure to negotiations. The platform streamlines the process of domain acquisitions and sales, making it easy for buyers to secure their desired domain and for sellers to efficiently sell their domains.
9th January, 2023 – Ontario, Canada – One unique feature of DomainAgents is that it qualifies offers by requiring domain buyers to purchase a credit for $19.95. This token amount demonstrates the buyer's serious interest in the domain and helps to engage the domain owner, who is paid $10 when they enter into a negotiation with the buyer. DomainAgents is the only service provider to offer a service guarantee: if they are unable to contact the domain seller and present the buyer's offer, they will provide a free DomainAgents credit for the buyer to make a new offer on a different domain or to make a new offer on the same domain.
The process for using DomainAgents is straightforward: buyers make a fair opening offer for the domain name, DomainAgents connects the buyer with the owner to negotiate directly, and an agreement is reached. Payment for the domain is then submitted through an insured and licensed escrow company, and the domain is transferred to the registrar of the buyer's choice.
If a buyer or seller reneges on an agreement, negotiations conducted through the DomainAgents platform are legally binding. If either party makes an offer that is accepted, they are contractually obligated to complete the transaction. If the other party fails to complete the transaction, they may be subject to legal action. To know more about Domain Agents visit http://benumb.site/.
Since 2012, DomainAgents has helped tens of thousands of buyers get their desired domain and is dedicated to making the negotiation process as smooth as possible. The platform facilitates the transfer of the domain and money through Escrow.com, a licensed escrow provider, ensuring the protection of both the buyer and seller.
"Today we were proud to be recognized by Escrow.com as one of the highest-grossing domain brokers of the year! We are honored to work with partners across the domain industry." – Ryan McKegney (CEO of DomainAgents)
For those looking to buy or sell a domain, DomainAgents offers a reliable and secure solution. With the added benefit of a service guarantee, buyers can confidently make offers and sellers can trust in the process. Don't let complicated negotiations stand in the way of securing your dream domain – turn to DomainAgents for a hassle-free transaction.
About DomainAgents
DomainAgents is a domain name negotiation platform and marketplace that helps buyers and sellers secure and sell their desired domain names. The platform provides neutral start-to-finish support, adding security and structure to negotiations. With its unique offer qualification process and service guarantee, DomainAgents sets itself apart as a reliable and trustworthy solution for anyone looking to buy or sell a domain. Since its inception in 2012, the company has assisted thousands of buyers in securing their desired domains and is committed to making the negotiation process as smooth and stress-free as possible.
Media Contact
Company Name: Domain Agents
Email: Send Email
Phone: +1 (866) 229 8242
State: Ontario
Country: Canada
Website: benumb.com