Read The Biblical Events At A Glance With "World History Bible Timeline" And Study The Facts And Stories Of The Bible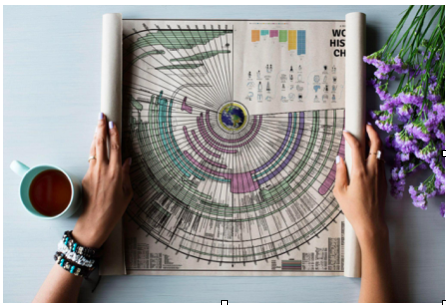 Nexan is a renowned company that has come up with the unique product "World History Bible Timeline" for all those interested in studying the significant events of the bible. This product is available in various forms for readers to enjoy and gain knowledge with family and friends.
Nexan is a renowned company that has introduced a unique Bible world history chart for people to thoroughly study and investigate every character and significant event of the Bible. This chart has everything a person needs to know about the Bible from the world's creation to the present. Each part in the bible chart includes informative remarks that provide exciting details about the person, event and artwork of the Bible.
Bible history charts from Nexan come in many forms for customers, including "Digital Copy", "Non-Laminated", and "Laminated Copy". The company offers a free bonus to its valuable customers for ordering the most in-demand Bible history map by scanning the QR code. World History Bible Timeline illustrates the biblical timeline and world history covering 6,000 years, from the beginning of the world to the late 19th century (the 1800s).
The Bible chart is unique in many ways, such as handwritten text and coloured images highlighting famous poets, kingdoms, inventions, and literary creations. The most loved Bible guide increases understanding and study of the Bible and is a priceless tool to teach biblical principles to others. With thousands of facts, every home, library, and church should have this piece of art.
One of the spokesperson from the company says, "After reading this Bible map, you can see historical eras outlined in the Chronological World History Map of the Bible. You should be able to find significant world events at each and every glance. This thorough look at world history is filled with thousands of details that will deepen your study of the Bible and serve as an invaluable tool as you share the truths of the Bible with others."
About Nexan
Nexan is a top-rated company for introducing unique and worth-buying products. The company recently introduced an unmatchable Bible history chart that depicts all the events of the Bible since the creation of this universe.
Media Contact
Company Name: Nexan
Email: Send Email
Country: United States
Website: worldhistorybibletimeline.com