Idea Concert held a promotion to commemorate the launch of the Brazilian webtoon platform 'TOONFLIX'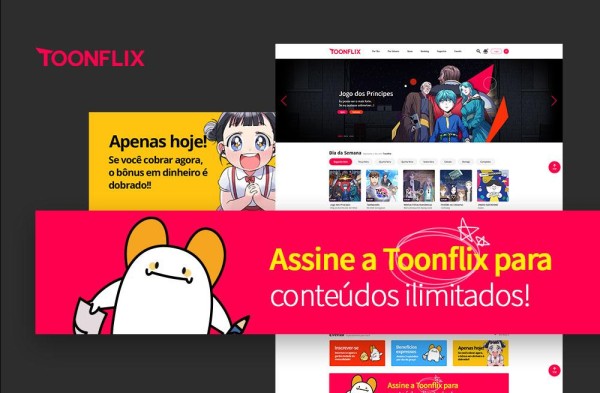 Brazilian webtoon platform TOONFLIX announced that it would hold a promotion from November 15th to December 31st to celebrate the launch.
For this promotion, you can enjoy all the content by paying about $25 for a year, and it will automatically increase to $35 when the event period ends.
TOONFLIX is a platform where you can enjoy popular Korean webtoons, providing all content in Portuguese.
All users who have registered as a member can view up to 3 episodes of 70 works for free. A new episode is released every week, and five new episodes will be updated every month. Works by Brazilian artists will also be released later, raising expectations.
An official from the company said, "Brazil, with a population of more than 200 million, is a South American base for the Korean Wave and is showing steady popularity and growth for K-webtoons, so we officially opened the webtoon platform TOONFLIX. I want to contribute to the cultural exchange between Korea and Brazil by delivering webtoon works by webtoon writers who are like gems of Korea and Brazil."
About Toonflix
TOONFLIX is provided by 'IDEACONCERT Co., Ltd.,' a leading global content and cultural technology business.
For inquiries, please contact MENDES DO NASCIMENTO GABRIELLA (GABI), Overseas Marketing Team at [email protected], who is in charge of the company.
Media Contact
Company Name: Ideaconcert Co., LTD.
Contact Person: Maulana Rizki
Email: Send Email
City: Seoul
Country: South Korea
Website: ideaconcert.com