Southwest Holt Releases New Music With Finesse 2 Tymes and Big Yavo
Recently the state of Alabama has been making a major impact in the music industry. With artists like Yung Bleu and Big Yavo; it appears that Alabama is definitely on the rise in the hip hop community. For many fans, there is another artist who is creating a huge buzz; his name is Southwest Holt. Born and raised on the Southwest side of Birmingham, Holt experienced a very early in life.
Growing up in a community called Riley, it was not easy for Southwest Holt and his family. In this area, opportunities for success were nearly non existent. Early on, Holt was an all around athlete; he naturally gravitated to football and was great at it! However, it wouldn't be long before the streets captivated young Holt. By the age of 12 years old, Southwest Holt was already snatching purses and smoking weed.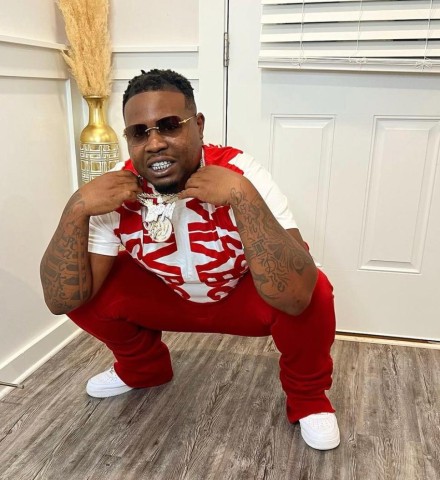 Holt would eventually fall in his family's footsteps as a hustler. Much of his hustle came from his brother who is currently incarcerated in Alabama State Prison. This same fate would occur for Holt; who received a ten year prison sentence in Georgia. Southwest Holt recalls, "I still remember staring at the barbed wire and knowing something about me was different. I promised myself that I would get out and take life more serious". And certainly, Southwest Holt has done just that. After being released from prison, Holt released a single titled "Slapped Out" featuring TLE Cinco and he followed it with a single featuring Big Yavo.
Both songs caught viral attention in the city of Birmingham. According to Holt, "when you know how to get money out the streets it's like a gift and a curse; I couldn't take my craft serious." It took all of Holt's fans to keep him making music. He's currently promoting a single featuring Finesse2Tymes and Big Yavo titled "Opps Out". This song showcases 3 different styles on one song and it is a hit! The record has already gained major attention on YouTube, already at over 65k views. It appears that Southwest Holt is the Alabama contender!
Media Contact
Company Name: Ondummy
Contact Person: Mike
Email: Send Email
City: Alabama
State: TX
Country: United States
Website: https://ondummy.com/