Long Awaited "Sneaky Showbiz" Available For Pre-Sale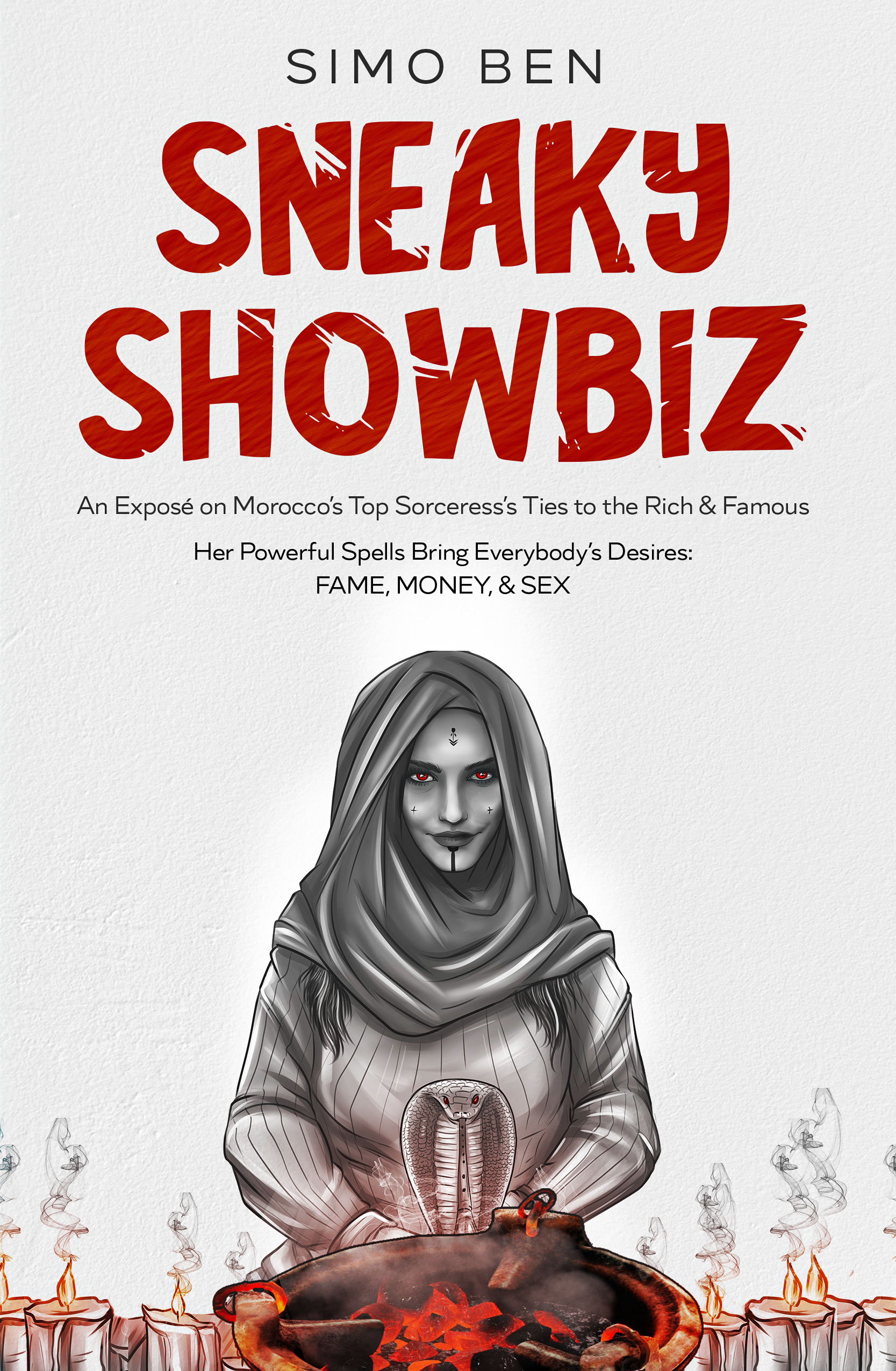 An Exposé on Sorcery, Spells, and Witchcraft used by Celebrities
September 17, 2022 – Los Angeles, CA – You've heard the rumors. You've seen the headlines. But now it's time to reveal the salacious, sinfully intoxicating world of Sneaky Showbiz.
Sneaky Showbiz is officially available for purchase online. The highly anticipated book exposes the dark side of fame where money, sex, and power rule. This hidden world has been largely unknown to the public until now.
The titillating exposé sheds light on the entertainment world's darkest little secrets. Author Simo Ben discovered firsthand what Moroccan Showbiz keeps hidden, who the key players are, and how they really "earned" their fame and fortune. This tell-all book unveils the riveting true story of how black magic has infiltrated every aspect of Moroccan society and turned the world of Showbiz on its head.
Simo Benbachir (aka Simo Ben) is an award-winning journalist simultaneously lauded and feared for his brutal honesty and unshakeable integrity, whether interviewing celebrities or delivering bold opinions and fresh points of view to a captivated Arabic audience. As the first Moroccan TV reporter to cover prestigious Hollywood events such as the Grammy Awards and the Oscars, Simo has earned a reputation for being a truth-teller who doesn't hold back.
Simo BB is also a famous Moroccan Tv reporter who rose through the ranks on the strength of his own merit. He has an aversion to people who believe they should be the center of the world and seem to exhibit selective memory once they reach the heights of fame and stardom. His no-holds-barred style of reporting has opened the doors to the world's most significant events, given him access to global superstars, and even inspired some of Hollywood's biggest Moroccan stars like RedOne, Sanaa Hamri, and French Montana to publicly speak in Darija, a Moroccan dialect of Arabic. His controversial interviews have exposed fake social media influencers and models, and his unique interview style inspires interviewees to divulge their secrets.
Sneaky Showbiz is available for pre-order on Amazon – the most popular book platform in the U.S. and Worldwide. You can purchase the Kindle version or the Paperback version.
For any questions, you can reach out to Simo Ben at [email protected]. To learn more, you can visit www.sneakyshowbiz.com.
Media Contact
Company Name: Sneaky Showbiz
Contact Person: Simo Ben
Email: Send Email
Country: United States
Website: https://www.sneakyshowbiz.com/