According to DelveInsight, the Coccidioidomycosis Market in 7MM is expected to witness a major change in the study period 2019-2032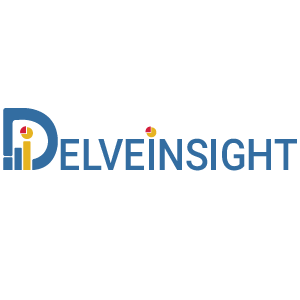 "The increase in Coccidioidomycosis Market size is a direct consequence of an increase in R& D activity, increasing prevalent population, expected commercial success of upcoming therapies in the 7MM"
The Coccidioidomycosis Market is expected to gain market growth in the forecast period of 2022 to 2032. The Coccidioidomycosis market report provides current treatment practices, emerging drugs, Coccidioidomycosis market share of the individual therapies, and current and forecasted Coccidioidomycosis market Size from 2019 to 2032 segmented by seven major markets. The Report also covers current Coccidioidomycosis treatment practice/algorithm, market drivers, market barriers, and unmet medical needs to curate the best of the opportunities and assesses the underlying potential of the Coccidioidomycosis market.
Key takeaways from the Coccidioidomycosis Market Research Report
The potential Coccidioidomycosis drugs recently launched in the Coccidioidomycosis market or expected to get launched in the market during the study period 2019-2032
According to a study conducted by Gobbi et al. titled "Coccidioidomycosis: first imported case in Italy", imported cases of coccidioidomycosis in Europe following travel in the southwestern USA (Arizona and California) or Mexico have also been reported from France (n = 2), Holland (n = 1), Hungary (n = 1) and Sweden (n = 1).
Coccidioidomycosis is more common in the male population than the female.
Coccidioidomycosis market companies Leadiant Biosciences, Janssen Pharmaceuticals, Scynexis, Mycovia Pharmaceuticals, F2G, and many others
Coccidioidomycosis market therapies include Abelcet (Amphotericin B), Nizoral (Ketoconazole), Ibrexafungerp, VT-1598, Olorofim, and many others
Interested to know more about the ongoing developments in the Coccidioidomycosis Market Outlook? Visit here- Coccidioidomycosis Market Share
Coccidioidomycosis Overview
According to the American Thoracic Society, Coccidioidomycosis (also known as Valley Fever) is an infection usually caused by inhaling the spores ("seeds") of either Coccidioides immitis or Coccidioides posadasii fungi. These spores are found in the soil in certain geographic areas (called endemic) and get into the air when the soil is disturbed. Coccidioidomycosis cannot be passed from person-to-person.
Coccidioidomycosis Epidemiology Insights
According to the Centers for Disease Control and Prevention, approximately 5-10% of people who get Valley fever will develop serious or long-term problems in their lungs. They also added that in 2017, there were 14,364 cases of Valley fever reported to the CDC. Most of these cases were in people who live in Arizona or California. Rates of Valley fever are typically highest among people age 60 and older.
Coccidioidomycosis Epidemiology Segmentation in the 7MM
Coccidioidomycosis Incident Population
Coccidioidomycosis Gender-Specific Incident Population
Coccidioidomycosis Age-Specific Incident Population
Coccidioidomycosis Diagnosed and Treatable Cases
Coccidioidomycosis Treatment Market
The Coccidioidomycosis market is evolving day by day along with various types of treatment options. Management of patients diagnosed with coccidioidomycosis depends on the extent of infection and assessing host factors that predispose to disease severity. People who develop symptoms from Coccidioidomycosis do not require any treatment because since symptoms are mild and go away in a few days to few weeks. If symptoms last for more than six weeks which are severe then the treatment is required. Currently, the treatment paradigm for Coccidioidomycosis includes anti-fungal drugs or intravenous formulations. Physicians generally prescribe antifungal medications for some people to reduce the severity of symptoms or prevent the infection from getting worse. The treatment is usually followed for 3-6 months. There are certain FDA approved drugs as well as off-label drugs available to treat patients with coccidioidomycosis.
Coccidioidomycosis Market Insights
Coccidioidomycosis encompasses a spectrum of illnesses ranging from primary uncomplicated respiratory tract infection that resolves spontaneously to progressive pulmonary or disseminated infection. Therefore, the market of Coccidioidomycosis is solely dependent on the severity of the disease. For many people, the symptoms of Valley fever will go away within a few months without any treatment. The treatment is mainly devoted in reducing the symptoms or prevent the infection from getting worse. Currently the market of Coccidioidomycosis is divided into two types of therapeutic agents i.e. Amphotericin preparations, Azoles and few FDA approved interventions.
Discover more relevant information on the Coccidioidomycosis Market Research Report here- Coccidioidomycosis Market Size
Coccidioidomycosis Market Dynamics
The Coccidioidomycosis market dynamics is anticipated to change in the coming years owing to the improvement in the research and development undertaking. There are several key players involved in developing the therapies for coccidioidomycosis like Scynexis, Mycovia Pharmaceuticals, F2G and others. The launch of emerging therapies is expected during the forecast period of 2022-2032.
Coccidioidomycosis Market Size
The Coccidioidomycosis Market Size will include the Market Size of both the potential upcoming therapies along with Current treatment regimens in the seven Major Markets.
Coccidioidomycosis Market Outlook
The Coccidioidomycosis market outlook of the report helps to build a detailed comprehension of the historic, current, and forecasted Coccidioidomycosis market trends by analyzing the impact of current Coccidioidomycosis therapies on the market, unmet needs, drivers and barriers, and demand for better technology.
Read more about the Coccidioidomycosis Market Companies and Therapies in the report- Coccidioidomycosis Market Outlook
Scope of the Coccidioidomycosis Market Research Report
Coverage- 7MM
Study Period- 2019-2032
Coccidioidomycosis Market Forecast Period- 2022-2032
Coccidioidomycosis market companies Leadiant Biosciences, Janssen Pharmaceuticals, Scynexis, Mycovia Pharmaceuticals, F2G, and many others
Coccidioidomycosis market therapies include Abelcet (Amphotericin B), Nizoral (Ketoconazole), Ibrexafungerp, VT-1598, Olorofim,and many others
Coccidioidomycosis Market Barriers and Drivers
KOL Views
Coccidioidomycosis Market Access and Reimbursement
Table of content
Key Insights
Executive Summary of Coccidioidomycosis
Competitive Intelligence Analysis for Coccidioidomycosis
Coccidioidomycosis: Market Overview at a Glance
Coccidioidomycosis: Disease Background and Overview
Patient Journey
Coccidioidomycosis Epidemiology and Patient Population
Treatment Algorithm, Current Treatment, and Medical Practices
Coccidioidomycosis Unmet Needs
Key Endpoints of Coccidioidomycosis Treatment
Coccidioidomycosis Marketed Products
Coccidioidomycosis Emerging Therapies
Coccidioidomycosis: Seven Major Market Analysis
Attribute analysis
7MM: Market Outlook
Access and Reimbursement Overview of Coccidioidomycosis
KOL Views
Coccidioidomycosis Market Drivers
Coccidioidomycosis Market Barriers
Appendix
DelveInsight Capabilities
Disclaimer
About DelveInsight
Got queries? Reach out for more details of the Coccidioidomycosis Market Forecast Report- Coccidioidomycosis Market Companies
About Us
DelveInsight is a Business Consulting and Market research company, providing expert business solutions for life science vertical and offering quintessential advisory services in the areas of R&D, Strategy Formulation, Operations, Competitive Intelligence, Competitive Landscaping, and Mergers & Acquisitions.
Media Contact
Company Name: DelveInsight Business Research LLP
Contact Person: Yash Bhardwaj
Email: Send Email
Phone: 9193216187
Address:304 S. Jones Blvd #2432
City: Las Vegas
State: NV
Country: United States
Website: https://www.delveinsight.com/