Sending bulk messages via WhatsApp Business App and API
The use of WhatsApp messaging services has become indispensable for many companies when it comes to communicating with their customers. Bulk messages are often sent by businesses through this channel in order to connect with multiple customers at the same time. All receivers of such a message see it coming as a private message. Bulk messaging is particularly useful for outbound marketing activities and can be sent via both WhatsApp Business App and WhatsApp API.
Use of WhatsApp Business App
While using WhatsApp Business App, you can send a bulk message to a limited number of contacts at a time. However, a business account on this app can be used by up to four different users at a time. While this is fine for small businesses, it can become problematic if you have quite expansive operations.
The process of sending bulk messages via the typical WhatsApp Business App is:
Open WhatsApp Business application
Go to chats
Find 'Broadcast lists' right above your most recent conversation
Add the phone numbers you want to send the message to this list
Name the list and send out a bulk message
The list will automatically be saved, and hence you can send more broadcast messages to the same list later on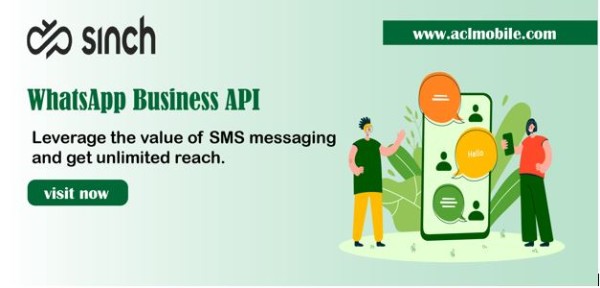 Use of WhatsApp Business API
WhatsApp Business API would be a way better WhatsApp bulk message sender than the app for larger companies. Through the API, you can send a bulk message to up to 800 recipients per day. One of the biggest advantages of WhatsApp Business API is that it allows you to send bulk messages to customers who haven't saved your number in their contact list. Doing so is not possible with the typical business app. However, this does not mean that you should simply spam a list of random contacts. It is important to make sure that the recipients have at some point opted-in or are existing customers.
You will essentially have to use template messages when sending a bulk message via WhatsApp Business API. These messages need to abide by the WhatsApp's commerce policy. Having to use template messages does not mean that you cannot personalize them. Through placeholders like [business name], [receiver name], [order number], and [date], you get enough opportunities to tailor bulk messages to the receiver. A WhatsApp Chatbot or Business solution provider can help you to send customized bulk messages through their powerful APIs.
About Company:
Enabling businesses to engage their customers across multiple channels; SMS, Voice, Email, WhatsApp, and Notifications. We are a multi-channel cloud communications platform provider helping businesses communicate with customers seamlessly. We're not just experts in messaging. Our cloud communications platform reaches every mobile phone on the planet – in seconds or less. We are bringing businesses and people closer through personalized engagement.
Media Contact
Company Name: Aclmobile
Email: Send Email
Phone: +91 120 6139000
Address:7th Floor, Tower-4, Express Trade Towers 2, B-36 Sector-132
City: Noida – 201 301
Country: India
Website: https://www.aclmobile.com/